Building Bridges of Love and Compassion between Diverse Communities through the Power of Inspirational Entertainment.
The official Video below-buy the song and cd here
VIDEO SNEAK PEEK TEASER: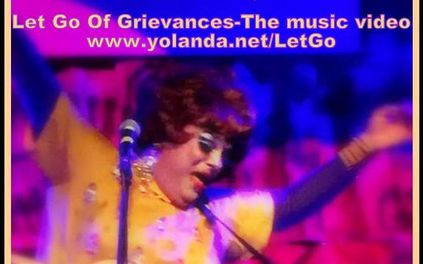 Click here or on the cd cover above to listen and purchase
 On August 12, 2017, Rev. Yolanda and a group of her friends, ministers, and sacred activists of diverse genders, sexual orientations, races, belief systems, and spiritual practices gathered together to consciously create a circle of love and healing for the planet.At the same time (unbeknownst to us) The Charlottesville riots were happening.
We dedicate this spell of love and forgiveness to the healing of all our minds and hearts. 

"Let Go Of Grievances" words and music by Rev. Yolanda, inspired by A Course In Miracles. Song produced by Freddy Freeman from the cd "Rev. Yolanda's Country Gospel Kirtan vol.2"- produced by Freddy Freeman.
Video filmed and edited by Catalin Stelian-Shanks
Produced by Bearded Lady Productions LLC, http://www.BeardedLadyProductionsLLC.com
in partnership with Bear World Media: http://BearWorldMedia.com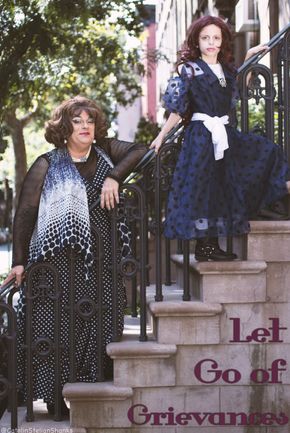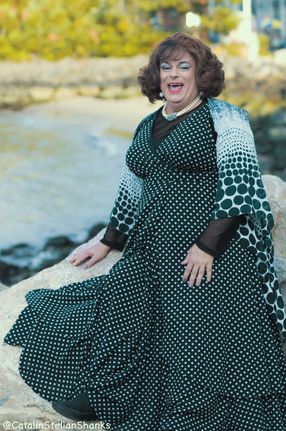 We filmed the video with 12 amazing ministers and friends-including my new 10 year old Drag Queen friend, Desmond. Here's our list of actors for the video
1. Rev. Glen Ganaway
2. Doreen Younglove
3. Rev. Lainie Love Dalby
4. Desmond Is Amazing
5. Rachel Rosen
6. Michelle Mamzel
7. John Hernandez
8. Jahfari Bowen
9. Vanessa Rae
10. Rev. Cynette Wilson
11. HuckleFaery aka Sister La Ti Da
12. Adam Shapiro
The pic below is a downloadable high rez jpeg poster -ready to print with your donation of $2 or more. Click here or on the poster below: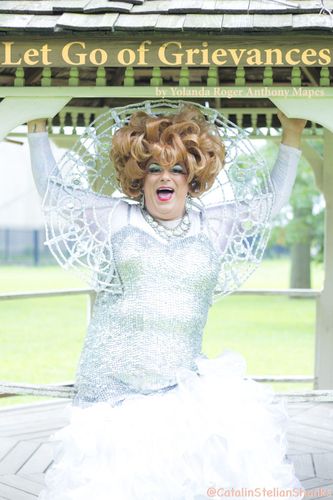 "Let Go Of Grievances" is the first single from 
"Rev. Yolanda's Country Gospel Kirtan, vol. 2"
The video is a dance celebration/ritual with a diverse cast of folks that celebrate the practice of forgiveness. See pics from the video shoot below: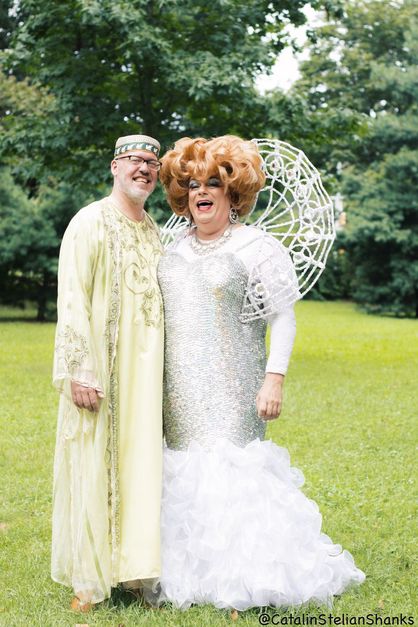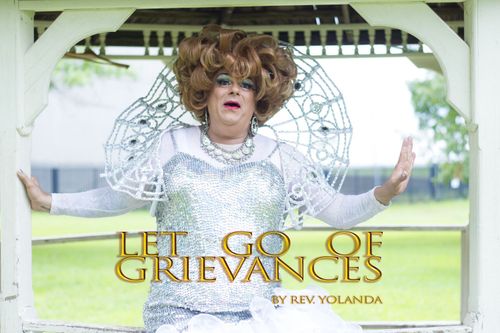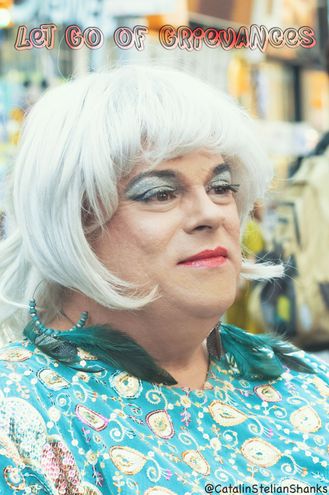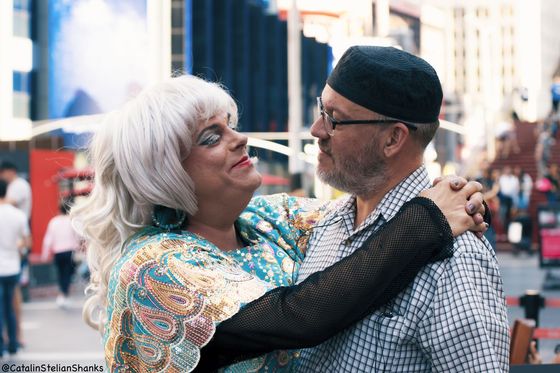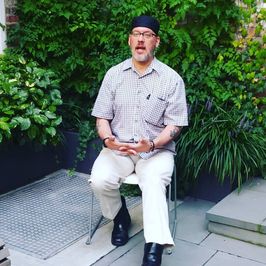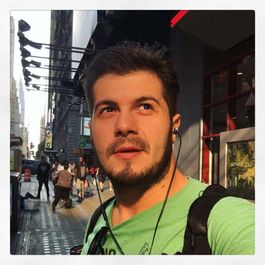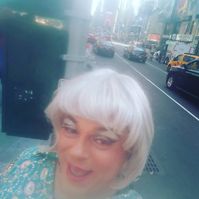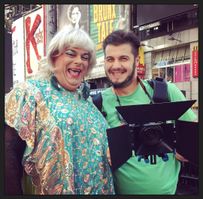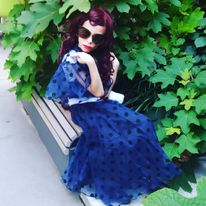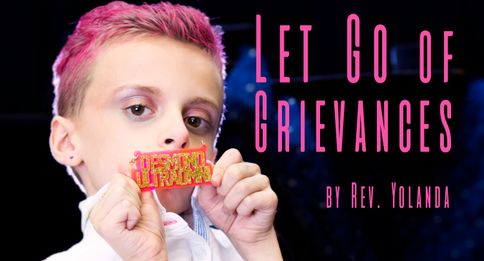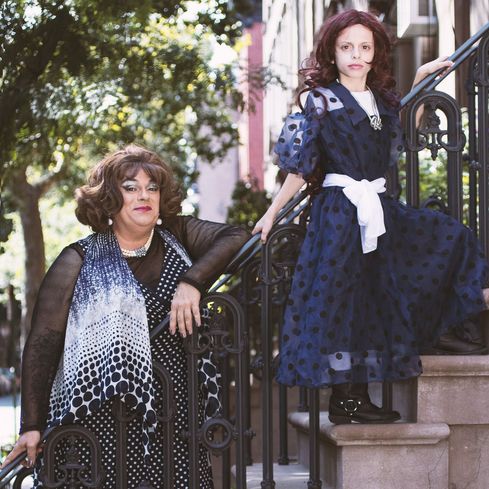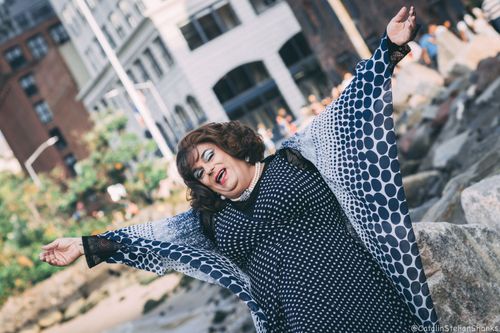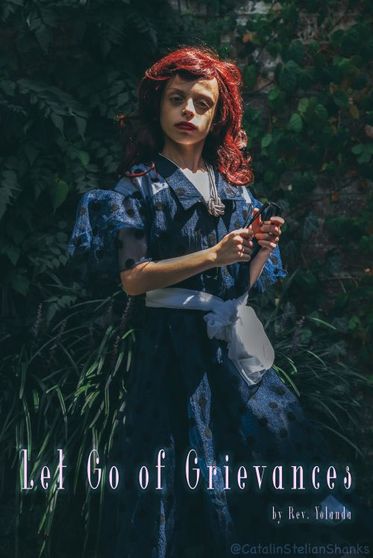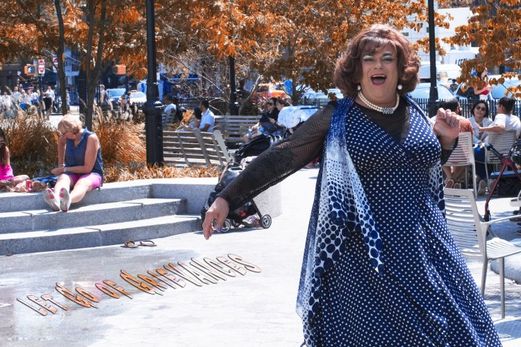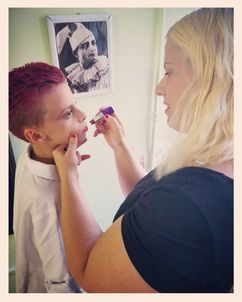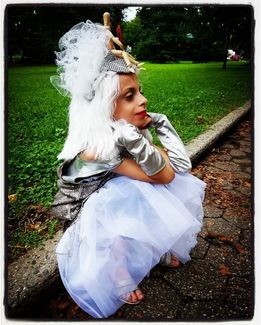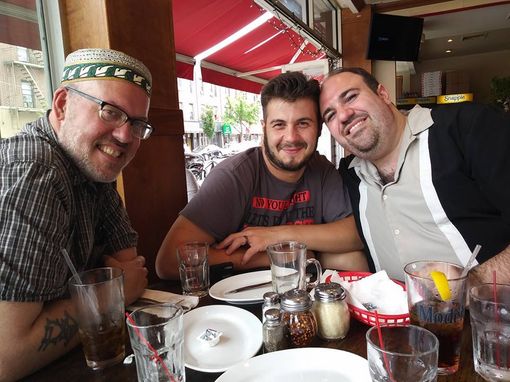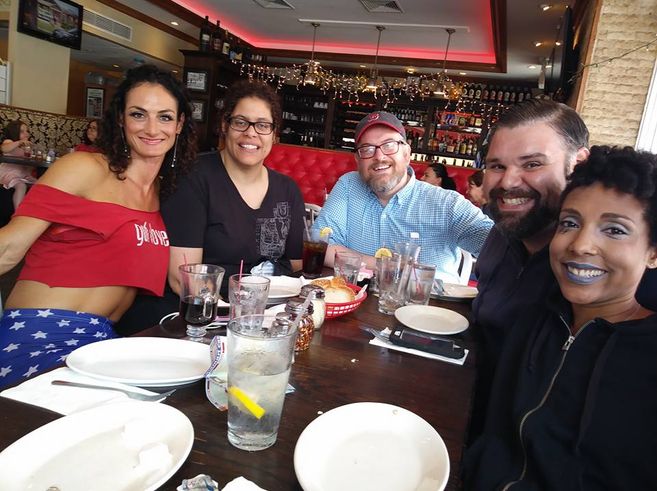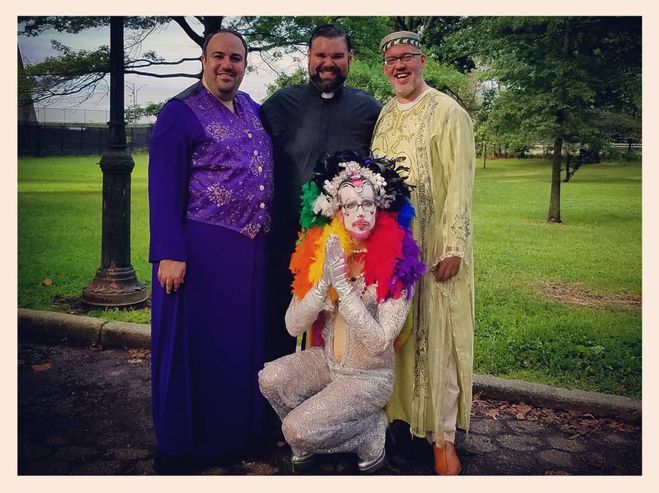 "You will identify with what you think will make you safe.
Whatever it may be, you will believe that it is one with you.
Your safety lies in truth, and not in lies.
Love is your safety.
Fear does not exist.
Identify with love, and you are safe.
Identify with love, and you are home., Identify with love,
and find your Self."
- Lesson 261 from A Course In Miracles
---