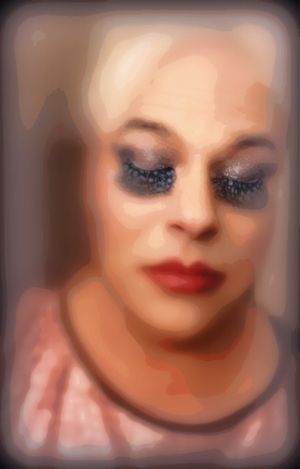 "Rev. Yolanda's Old Time Gospel Hour" and her following show
"Be The Love" won 2 MAC Awards
(Manhattan Association of Cabarets and Clubs)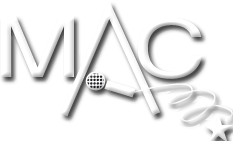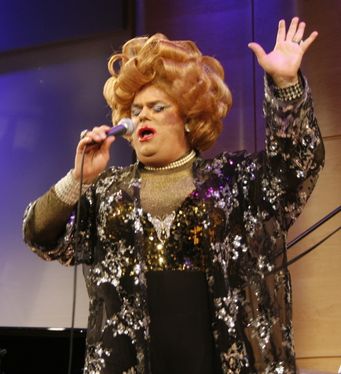 Rev. Yolanda's Old Time Gospel Hour
"the Rocky Horror Picture Show of Country Gospel Music"
is now a movie by AVAIYA Media available on Amazon CLICK HERE
**********************************************************************************
David Friedman- Broadway and film composer, says of Rev. Yolanda:
"...iconic, funny, loveable, and has a story to tell that is larger than life and yet touches everyone."
*******************************************************************
Art Menius, Executive Director at The ArtsCenter, Carrboro NC
says of Rev. Yolanda:
"You have never quite experienced a show like this. Really. You have not, and you have to see it firsthand."
******************************************************************
Rev. Yolanda's Old Time Gospel Hour is the concert ministry of
award winning trans femme gender queer singer songwriter Interfaith Minister
Rev. Yolanda
The performances feature Rev. Yolanda and special guests singing Traditional and Original Gospel Music, encompassing Spirituals, Country Gospel songs, Hymns, and Original Gospel music written by Rev. Yolanda.
The show is a fun, lively, celebratory, experience of worship, praise and gratitude for God's blessings. Rev. Yolanda has designed the show to be interactive and to fit any format from Sunday Church Service, to a concert/benefit, or hospital/ nursing home program. Wherever your church or organization can use a celebration of Spirit, Rev. Yolanda's Old Time Gospel Hour is ready!
Your participation is vital in making the concert a personal experience for your group. Please let us know about your soloist, choir and or musical director's interest in participating when you contact us for a booking. We enjoy combing music and working together to create a performance that reflects the Spirit of your organization.
Rev. Yolanda's Old Time Gospel Hour is on
To book Rev. Yolanda's Old Time Gospel Hour or for more info, please email Yolanda@yolanda.net
Rev. Yolanda is an accomplished singer/songwriter/performance artist garnering awards from:
The GLBT Hall of Fame, Outvoice GLBT Music Charts, Pride In The Arts, Stonewall Society,
The Fresh Fruit Festival, and more.
 She was born in Muscle Shoals, Alabama–The Hit Recording Capital of The World, as Roger Anthony Mapes . From very early she dreamed of being a music minister and singing Gospel Music. Her first band at 17 years old was a bluegrass gospel band that played traditional and original bluegrass gospel music. She continued singing and playing gospel music of all types (Black Gospel, Country Gospel, Hymns, Spirituals, and Classical Choir music) at churches, colleges, youth groups, and music festivals until her senior year of college. She came out of the closet and left the church, and the music she loved.
She moved to New York City and began to explore Theater, Performance Art, and life in the LGBTQAI Community. Her journey took her to The East Village in the 80's, a Vermont based Radical Faerie Commune in the 90's, and back to NYC in 2000 as a Gender Non Conforming artist by the name of Yolanda! Yolanda was born in the Radical Faerie Community and created a loyal following with his/her original musical blend of rock, pop, country, and jazz. Yolanda moved back to NYC and rocked the downtown scene with his/her band The Plastic Family, winning awards such as
The GLBT Hall of Fame, Out Musician of the Year, The Blues Hall of Fame, and 2 MAC Awards
and hitting the top of the OutVoice music charts at #1 with the song
In 2004 Yolanda met her now husband, Glen, and they began a conscious spiritual path together. Yolanda explored New Thought principles as taught by Science of Mind, Unity, and A Course In Miracles. Along the way she decided to fulfill her dream of becoming a minister. She enrolled at One Spirit Interfaith Seminary in NYC and became an ordained Interfaith Minister in June 2011. This has been a journey of healing- back to a personal connection to Spirit.Rev. Yolanda's current ministry is called Church With A 2 Drink Minimum 
while creating bridges of love among communities of differing beliefs using traditional and original Gospel Music.
Contact:
Rev. Yolanda