The Cherie and Yolanda Show Archive Project is now LIVE!! Click here, or on the pic below to view 70 episodes of the original Drag Queen Talk Show from the 90's that turned Vermont upside down: https://www.vermontcam.org/cherie-yolanda-archive-project-live-0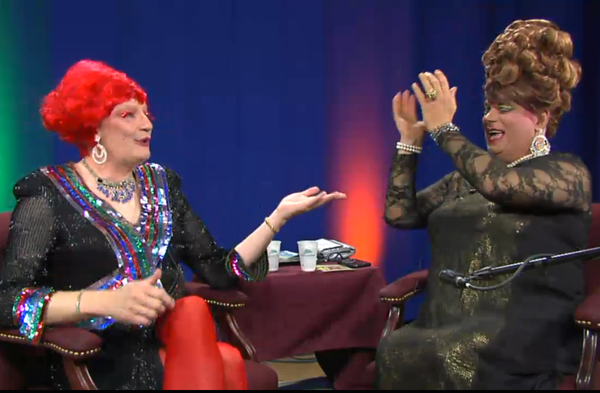 Cherie and Yolanda LIVE Reunion Show on Vermont Cam www.vermontcam.org Feb 15, 2015.
Cherie and Yolanda chat together and revisit old times with stories, songs, and live call in from friends and fans. Special Thanks to Bill Simmon, Llu Mulvaney-Stanak, Jeffrey Garrant, Dean Pratt, The House of LeMay, Sal Inglima, and all of our wonderful Vermont friends!